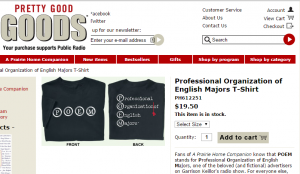 Garrison Keillor's regular joke about English majors is mostly spot on. But there may be some exceptions that he is overlooking.
Someone at the high profile brand Samsung has recognized the fact. In a post on Samsung Village, they write:
'. . .We believe the most innovative software can be developed by someone who's able to think out of the box, even someone who is a total stranger to engineering. Without any fixed ideas or stereotypes, wouldn't you be able to imagine and create almost anything? That's why we came up with a special recruiting program called the 'Samsung Convergence Software Academy.' Going beyond finding people who are already software experts, we decided to recruit university graduates, who have majored in liberal arts and with little knowledge in engineering, and help them become software experts!
Read More